So everyone's got an app… but you?
Well… let's fix that!
Have an Idea?
Turn Your Ideas into Mobile Applications
Innovate
Mobile apps are the most popular way to deliver your custom services straight to your customers' pockets. Start by telling us your concepts, protected under an exclusive NDA of rights for you.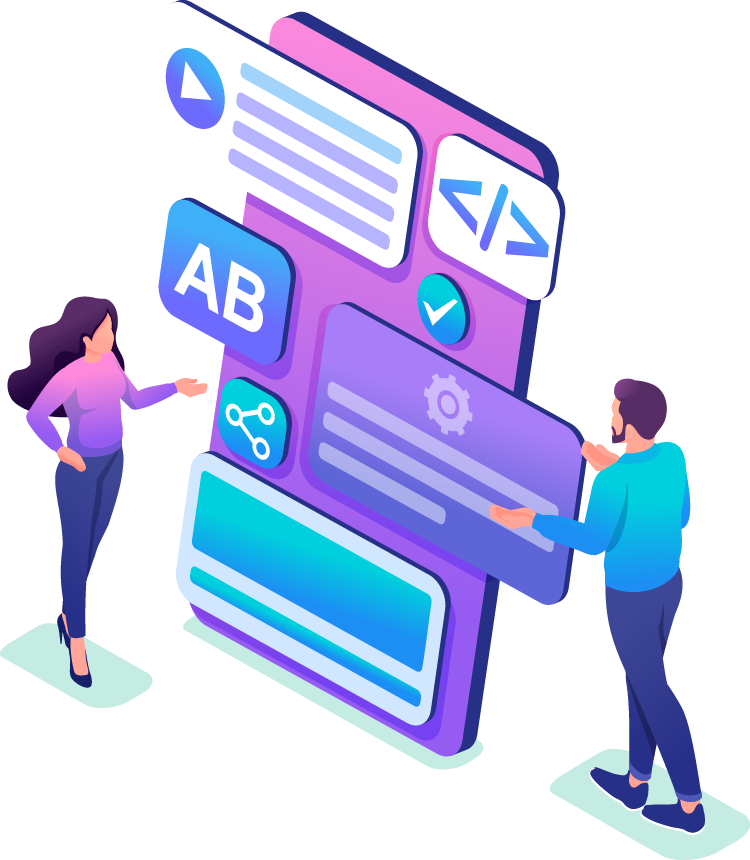 Quote
Often it is best to break mobile app development projects into phases with key milestones and pricing quotes to follow each phase. We work hard to hit your goals on budget and on time.
Develop
Developing an app that is both functional and beautiful while being simple to use and fast to load is no easy task. But that's not your problem. You've got us!
Launch
As we approach launch day, our dev testers will be working internally and with test users from your team to fix bugs and troubleshoot user errors. You'll want to retain us for further development and support for at least 6 months following the launch of your app.
So what does this app development cost?
We Won't Break the Bank
While the creative process is fun, we also want it to be rewarding. We're not just app developers. We're also marketers. We offer the best mobile app design services. We have experienced developer team.
During the mobile application development process, we'll keep an eye on the landscape and your competitors and give you financial ROI estimates as we grow.
Sure, some social media apps like Instagram cost $600M to bring to market, and that one obviously paid off. But most small app development projects are in the $10-$20K range.
top Promotion
Marketing Your App
Where most apps fail is not in the development of the app but rather in the marketing of the app in bringing it to market. This is why we recommend doing Kickstarter or social media campaigns to build an audience and anticipation before your app even comes to market. Our app designers offer top notch mobile application.
This will also help you and the mobile app developer create a product that is bound to impress your ideal users, the very ones excited now for the release of the app.
If you need seed-funding for your idea and you have a good enough idea, we'll even help you figure out how to finance and market your mobile app. After all, every good idea deserves its debut. 
For Everyone
Build From the Ground Up
Once your brand is established with its logo variations, colors, fonts, and voice and all of these are mixed as ingredients into a beautiful, mobile-responsive website, it's time to layer with some digital marketing strategies!
Frequently Requested Tasks
Playbook Strategy Implementation
The best time to have planted a tree would have been 20 years ago. The second best time would be today. Build your brand. Attract your tribe.