Reading Time:
7
minutes
Performance marketing. You've probably heard of this term if you're part of the online marketing world. And if you've read it, you probably know what a big deal it is in digital marketing these days. But how do you do performance marketing? What marketing strategies should you use, and what works? What doesn't work?
Questions like these mark the beginning of your journey through performance marketing and unlocking the benefits of performance marketing. Sometimes the best way to learn how to do something is through example. Let's answer a few of your questions and then get down to business: where has performance marketing succeeded in the past, and what can we learn from it?
What is Performance Marketing, and Why Does it Matter?
If there's one thing that performance marketing is all about, it's data. Data gives you everything you need to understand your ROIs (returns on investment). These numbers tell the story of your business. They are key performance indicators, and paying attention to them will bring you to performance marketing.
Your data will tell you what ads are working and which aren't helping to raise your e-commerce sales. The results you get from your ads are what performance marketing is all about.
Using your data to understand how your ads are received is the first step. After that, it's time to put your money into the advertisements that do the work. If your customer base isn't responding to Facebook ads, don't waste your money on them. Instead, put your money where your customer acquisition is the highest. If that's in paid search ads, then put it there. If that's in referral programs, put it there. There is no one-size-fits-all method in performance marketing. The key is to pay attention to what ads send potential customers flocking to your landing pages and ultimately generate new customers.
Performance Marketing Channels and Strategies
But how do you know where to start? There are so many performance marketing channels! Social media platforms offer one base while search engines offer another. Yet again, would you be better off advertising through email and text? What about advertising on mobile apps? Where do you start?
With so many options, you're probably overwhelmed. Fortunately, we're here to break down the biggest two places for brand marketing: social media and search engine marketing.
Maximizing Campaign Performance through Search Engine Marketing
Let's start with search engine performance marketing. This digital marketing strategy typically begins on Google. Google ads are search-based paid ads. This means that as customers search for something related to your company, you pay Google to advertise your company at the top of the search results. Every time a potential customer clicks on your ad, you will pay Google for hosting your ad.
Google ads and search engine marketing ads are best if your target audience tends to use Google to find what they're looking for. If the cost per click is less than the money you make from search engine-driven customer acquisitions, then Google ads would probably be a good option for you.
Boosting Brand Awareness with Social Media Marketing
On the other hand, if Google ads don't fit your performance marketing strategies, then you can look into posting ads on social media. This type of advertising campaign typically targets audiences based on their interests. For example, on Facebook, ads that target people based on their demographics or their interests often have the most success. Facebook ads are great for reaching lots of people and building brand awareness.
Instagram can also be an advertising platform. Here, your ads will be visual. The aim is to give potential customers and target audiences a chance to see what your products look like. Instagram is a great place to display your products and give them a chance to shine. Even better, Instagram makes it easy to generate leads because customers can make in-app purchases and shop for products just based on one post. Especially if you are looking to increase brand awareness for a fashion or another visual brand, Instagram could be the place to start with performance marketing.
Finally, LinkedIn offers another platform to boost brand awareness and expand your performance marketing campaigns. On LinkedIn, it's important to remember the relevant audience. Sponsored ads on LinkedIn should target professionals and white-collar business owners. This makes LinkedIn one of the more difficult platforms for performance marketing. This doesn't mean you shouldn't use it. Rather, LinkedIn is probably not the place to launch your performance marketing strategy but rather the place to expand it.
If you're interested in social media marketing, the best place to start is a consultation with a professional marketing consultant. This will help you figure out where to place your paid advertising and what your budget should be.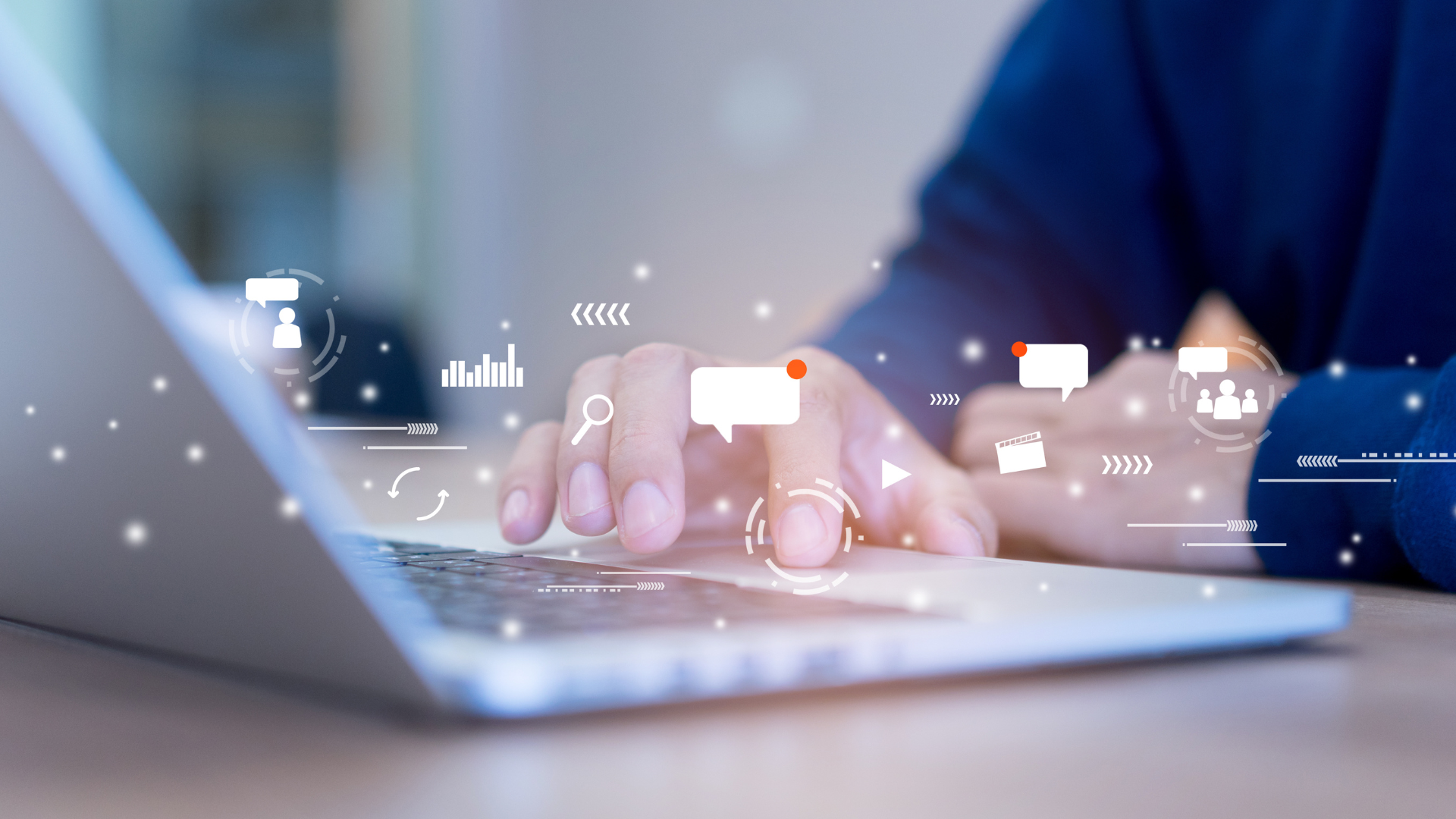 Key Elements of a Successful Performance Marketing Campaign
So what are the best practices for performance marketers? If performance-based advertising is so important in the business world, how do you use it to accomplish your business objectives? Generally speaking, it's very important to determine who is in your target audience. To do this, you should examine your data. Who visits your website most frequently? Who buys your products the most? What demographics do you want to reach? Then you should monitor and optimize your existing and future campaigns. The best way to succeed is to continuously measure performance marketing. If you embrace the numbers, you will embrace success.
Performance Marketing Case Studies: Real-Life Success Stories
Maybe the best way to understand this is through some case studies. Seeing how other businesses exploded into success can spark ideas for how to push your business upward. So let's look at how Dropbox and Airbnb went from small companies with little recognition to companies that everyone today has heard of.
How Dropbox Increased Sales with Performance Marketing
What is Dropbox?
Dropbox was a small company competing with other popular companies like Microsoft for customers. Their product? Dropbox sold space for computer storage and file hosting. The problem was that, while their product was much-needed, they weren't well-known. This was when they figured out that they had to make themselves known in the business world, especially in the world of computer storage.
How Did Dropbox Grow Their Company?
Their plan? A referral program that benefitted the customers by giving them free storage space in return for successful referrals. This may not sound very groundbreaking, but the catch was that their digital marketing plan was double-sided. Not only does the customer who referred their friend get a little increase in storage space when their friend accepts the referral, but their friend is also motivated to accept it because they also get storage space when they open the account. Not only this, but people can also continue to refer straight from their Dropbox dashboard whenever they would like. This gives customers an incentive to spread the word about Dropbox: doing so means they get free access to the product.
Dropbox's referral plan was a huge success. By September 2008, they already had 100,000 registered users, and one year later they had 2.2 million. They're still growing today with the referral plan. In 2020, they had 700 million registered users.
What Can Marketing Companies Learn From Dropbox?
What tips can marketing companies learn from this? The big thing that made Dropbox successful was that they allowed customers to taste their product through the referral program. By offering their bread and butter as a reward. Dropbox showed people what they would get if they paid money for more storage space. Their high-quality network with customers allowed them to continuously showcase their product to new people, as well. These two principles allowed Dropbox to achieve insane company-wide growth fairly inexpensively.
Airbnb's Successful Brand Positioning with Performance Marketing
What is Airbnb?
Airbnb is an online vacation rental website where customers shop for a short-term property to rent for a getaway and hosts post their property for customers to book. When the company first began, they were very small, functioning off of conferences in California's coastal cities. Soon, however, they ran into deep waters, as they were not making profits. They then began to explore how to really run a business.
How Did Airbnb Grow?
Airbnb began to function off of an aggregator-based business model. The company works with both hosts and customers to create an ideal performance marketing plan. By working with both their hosts and customers to make their digital platform an easy place to connect, Airbnb made their web page not just a local community but a global one.
Their revenue model is based on commissions from each booking. Hosts, in turn, receive a certain deposit of the customer's money up front, guaranteeing that every booking, even a canceled one, is profitable. Airbnb also publishes its own magazine to encourage travelers to enjoy the local communities that they visit. This is a large expansion from where they first started, with a few air mattresses in a living room.
So how did they do it? Airbnb embraced several techniques which all businesses should know to create awareness and grow their positive consumer perceptions.
What Can Marketing Companies Learn From Airbnb?
There are many lessons that can be learned from Airbnb's journey to a worldwide business. Their company strives to stand out from many others by providing excellent customer service and a unique website that makes their digital platforms very easy to use. They don't limit their outreach to just one or two demographics, either. They have a holistic outlook which means their campaign goals strive to reach all ages and people. So, what are these lessons?
Learn How to Measure the Success of Your Performance Marketing Efforts!
If you're wondering where to start with marketing and the many online realms of business, performance marketing is a wonderful place to start. Your key metrics and data will show you everything you need to know about your customers and give you a place to launch your marketing journey from. Performance marketing works because it embraces the everyday data that companies receive from their clients. If you're ready to start your journey to becoming a successful marketing company, look no further – contact us today!